Orthodontics is the speciality of dentistry concerned with the straightening of teeth to correct functional or cosmetic issues. When teeth are crowded they may overlap or not form a level line with the eyes. When the teeth overlap they collect plaque much more easily as the toothbrush may skip over the gaps while brushing.
Orthodontics is commonly associated with the use of dental braces, retainers and headgear for the purpose of straightening the teeth and correcting any related growth abnormalities. It can straighten teeth and greatly improve the smile and a person's self-confidence. Using specially designed and fitted appliances; constant and gentle pressure is put on the teeth causing them to move into the desired position. Dr. Crotty has been practicing orthodontics for more than 15 years and all aspects of this area of dentistry are catered for at Old Bawn Dental Practice.
---
Invisalign
We offer the Invisalign® system – the world's most advanced
clear aligner system and an alternative to fixed braces.
As an adult, no matter what age you are, straightening your teeth can be life changing. Straighter teeth are easier to clean than crooked ones and gums fit more tightly around straight teeth. And of course, there's the confidence boost that comes with straight teeth and a beautiful smile.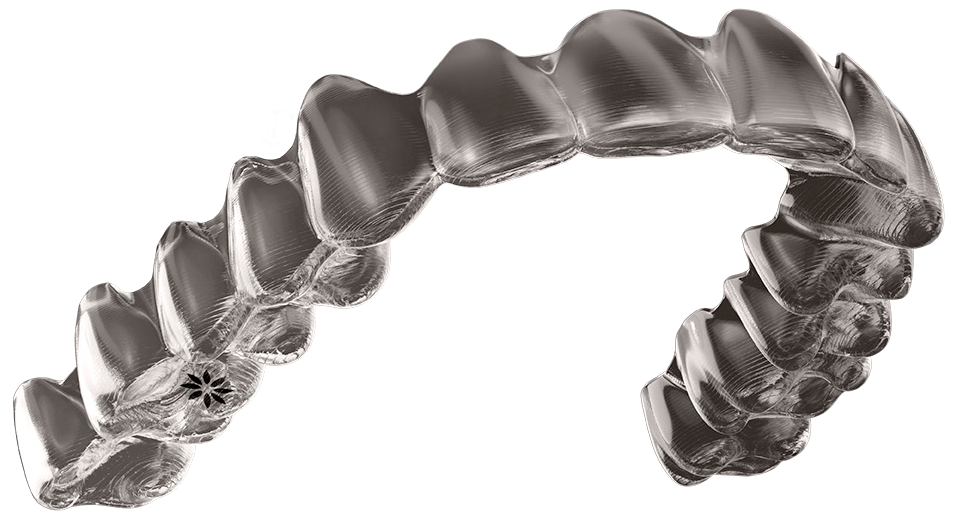 What factors can make a beautiful smile?
A beautiful smile is generally defined by the following:
Straightness and symmetry of teeth
Tooth proportion and smile width
Spacing of teeth
Shape, colour and fullness of lips
Gum health and gum line
Colour of teeth
Unlike traditional fixed braces, Invisalign clear aligners are removable and nearly invisible. Treatment for Invisalign starts from about €2,200 and we offer a range of payment plans to make the process manageable for you.
4 steps to your new smile

Step 1
We will take you through the Case Assessment, which is a simple set of photos to determine whether you are suitable for Invisalign treatment.
Step 2
If treatment is right for you, we'll take photos, X-rays and digital scans, or a dental impression, of your teeth. Then we'll create you a digital treatment plan, using our state of the art technology, showing you what your results could look like via a 3D video.
Crossbite
Week 1
Crowding
Week 1
Deep bite
Week 1
Gapped teeth
Week 1
Open bite
Week 1
Underbite
Week 1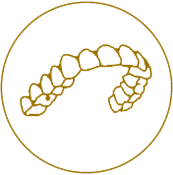 Step 3
We'll give you a series of aligners to wear every day and change at home – on average every 1-2 weeks (as directed by your Dentist). You can comfortably wear your aligners for 22 hours a day (the recommended daily wear). And because they're removable, it's easy to maintain your normal oral hygiene routine and enjoy your usual diet.

Step 4
We'll invite you back to the practice around every 4-6 weeks to monitor progress and hand over your new aligners. At the end of your treatment, you will need to wear your retainers to maintain your new smile.
What if you stopped wondering 'what if'?
There's never been a better time to join the 5 million Invisalign patients who've embraced their future with a smile.
Call us today on 01 4510092
---
Six Month Braces
Six Month Braces or short-term orthodontics are a popular type of orthodontic treatment for adults who may not wish to engage with a full comprehensive orthodontic treatment. This treatment concentrates specifically on correcting problems around the front teeth only such as crowding or spacing issues, and does not change the back teeth to any significant degree. Not everybody is suitable for this type of treatment, so contact us today for a free consultation to determine your suitability or if you would like to find out more about this exciting and affordable way to transform your smile!
All treatments below were carried out by Dr. Crotty.
---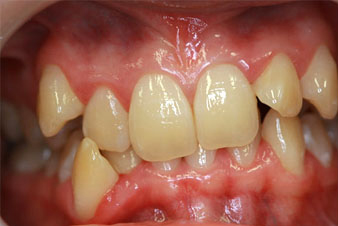 Before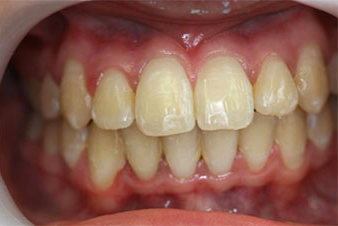 After
---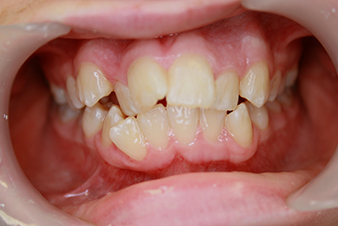 Before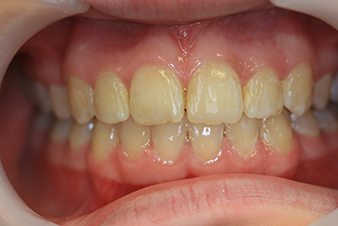 After